Favourite Fiction Authors/Books
Favourite Fiction Authors And Books
Note:  If you purchase anything from links on this site, I may make a commission.
Join our Facebook page.
If you are on this site, you probably like to read. And since you are on this page, I am confident you have favourite fiction authors. I face the same dilemma you do: Too many good books and not enough time.  Then, add to that the fact books can be expensive. How does one balance it all?  I hope Heaven has a Reading Room!  Sometimes it feels like I might need eternity to get through my reading wish list.
[Skip down to write your own review of your favourite book or author.]
I can't imagine a man really enjoying a book and only reading it once.  C.S. Lewis
It is a good rule after reading a new book, never to allow yourself another new one til you have read an old one in between.  C.S. Lewis
I know how C.S. Lewis felt.  The good books, especially fiction books, deserve to be read more than once.  There was a time in my life when I read through the Chronicles Of Narnia every year.  Even a mystery story, when you know the end, can be fun to reread as you can watch the author developing a favourite character and setting up the climax.
I like physical books but am training myself to read digital books.  The advantage of digital books is that I can carry my library with me, and they tend to be less expensive.  Personally, I use Kindle, although there are some non-fiction books I buy which are downloadable PDFs.  I still have several hundred printed books - fiction and non-fiction - so I haven't broken my addiction completely.  Do you prefer digital or print?  [If you leave a favourite fiction author or book review below, you can mention your preference in your review.]

I will share some of my favourite fiction authors on this page.  Some are famous; I am sure you have heard of them and have probably read some of their books.  Others you may not have heard of, but check them out!  Then you will have a chance to share your own favourite authors or books with me and the visitors to this site.  Let us know who you like and why.


You can't get a cup of tea big enough or a book long enough to suit me.  C.S. Lewis
Favourite Fiction Authors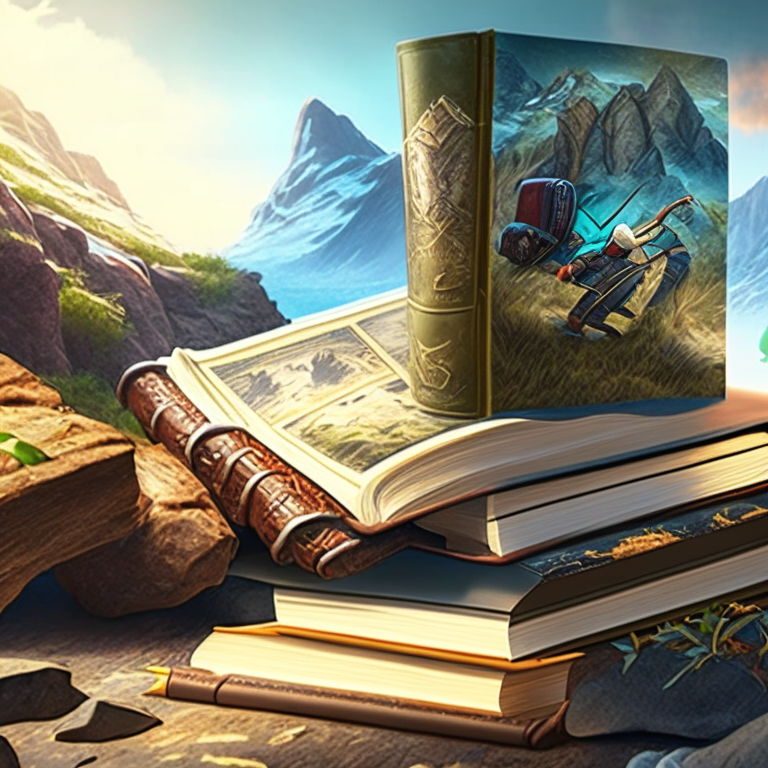 My all-time favourite fiction authors include Christy Barritt, Enid Blyton, Agatha Christie and C.S. Lewis.  I also enjoy books by Wayne Thomas Batson, Hope Callaghan, Suzanne Collins, Rachel Dylan, Dee Henderson, G.A. Henty, Stephen Lawhead, George MacDonald, Craig Marshall, Robert Louis Stevenson and John White.  As you can see I lean toward adventure stories!  Some of Enid Blyton's books are on our Free PDF book page.  Christy Barritt has written close to a hundred books, and I have read about half of them.  Her stories are always exciting, and her characters are unique.  G.A. Henty's books are rich in historical detail, and you can check out some of them for free on our Free PDF Books page.
Note:  Your book reviews do not have to be exclusively Christian books; however, we recommend that they be 'family-friendly.'  If, for some reason, they contain profanity or possibly offensive scenes, this must be mentioned in your review.  [And books that are likely to be offensive to conservative Christian readers will not be added or will be removed if they have already been added.]  And, yes, you can write a review on a book/author in my favourites list.  I would love to have your perspective!  Try to have your review between 300 to 2,000 words.  You may include pictures of the book, author, yourself [as reviewer] and something the book is about if you like.  Have fun!  And don't forget to read and rate other people's reviews.
Note II: If you write a review and do not hear from me within 48 hours, please resubmit or email me via the contact button.  Thank you.
What Books Do You Like Or Have Read Recently?
You love to read. So do we. We would be excited to learn about your favourite books. Who wrote them? What are they about? Why did you find them so moving? Or were you disappointed, and why? Are there more books in the series? Please don't keep us in the dark! Visitors to this site are looking for good books too. Let us know! Shoot for a goal of at least 300 words - it's not as hard as it sounds when you love your subject! Review each book separately.
Books Other Visitors Have Reviewed
Click below to see reviews from other visitors to this page...


Recent Articles
Sep 07, 23 02:47 PM

I have gathered a list of the best writing resources that I and others have found helpful in our journey with words.

Aug 15, 23 07:42 PM

Dragonslayer Chapter One Choice Two

Aug 15, 23 07:29 PM

El Empire Prologue 2