El Empire
Adventure Stories
Note:  If you purchase anything from links on this site, I may make a commission.
Join our Facebook page.
The fictional El Empire is a vast intergalactic empire with, at present, no communication with earth. It represents good, clean adventure stories for the young at heart.  In its pages, you will be thrust into heart-thumping adventures with courageous teenagers, daring starship captains, and loyal friends.  You will be joined by centaurs, apes, fauns and other fascinating creatures as you race to bring the villains to justice before their evil plans can be carried out.  Explore the El Empire and you will never look at the world the same again!

I Want Your Opinion!
I am working on rewrites of my El Empire books.  I would value your input.  Below are some sample revised chapters from Codename: Dragonslayer [title may change - if you have a better idea, let me know!].  Read the chapter and then send me a note via the contact button.  Did it grab your attention?  Did it make sense, or is it confusing?  Is there something that needs to be added or taken away?  Do you like the characters?  And anything else you can think of.  If you would like to be notified with future chapters become available, sign up for my occasional newsletter.  Thank you for your help.
Fairy tales do not tell children dragons exist. Children already know dragons exist.  Fairy tales tell children the dragons can be killed.  G.K. Chesterton
Rough Draft: Codename: Dragonslayer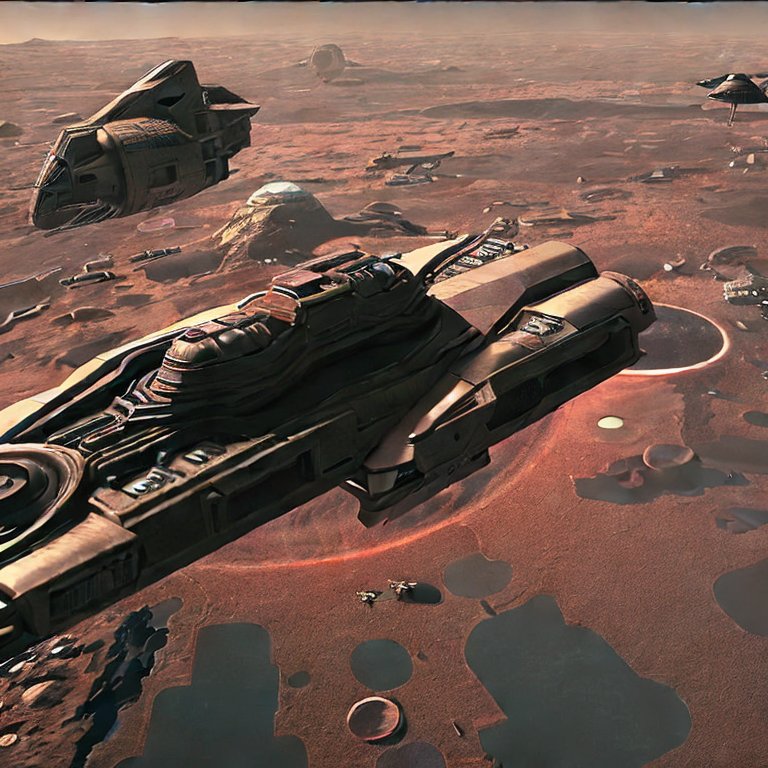 Chapter One: No Matter What Happens
Chapter Four: Dilophian Danger
The chapters below are free; however, you must sign up for our free newsletter in order to receive the password to access them.
---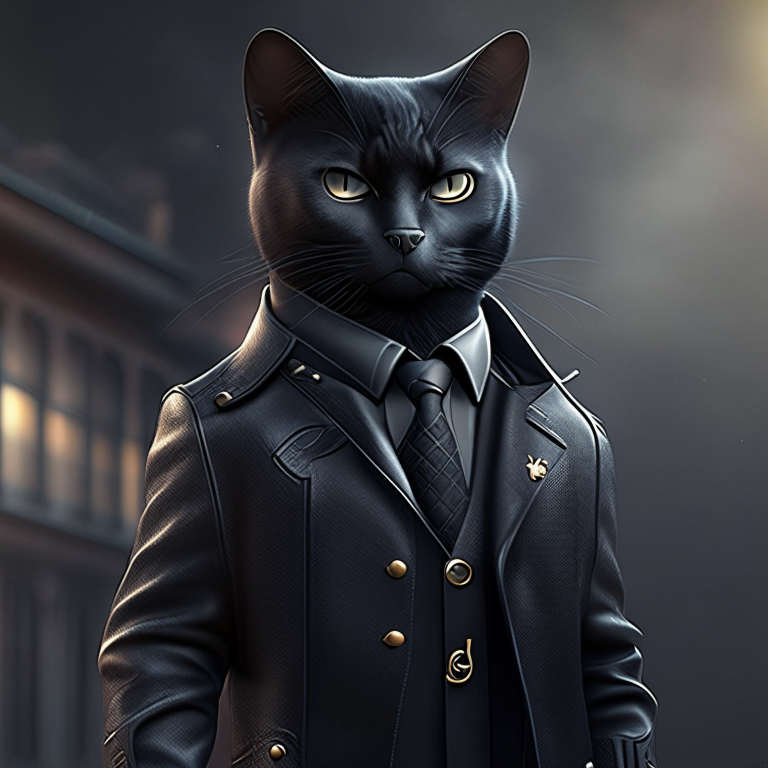 Chapter Five: The Stienbeurk Syndicate      
Chapter Six: "I Want To Be A Knight!"
More To Come...
"A children's story that can only be enjoyed by children is not a good children's story in the slightest." C.S. Lewis
El Empire Books
Note:  All these books are currently going through a revision and updating process.  The links will appear here when they are done.
Star Action Series
Star Action: New Beginnings
"We Didn't Do It!"
Peter and Janet are kidnapped from their home planet by a vast criminal pirate organization called the United Raiders.  After being transported to an unknown galaxy, they must fight against false accusations of murder, werewolves and other villains to prevent the United Raiders from capturing the gigantic starship, U.A.F. Courage, which has become their new home.  Along the way, they meet Captain Nancy Caspian, the young starship captain of the Courage, a stern centaur named Stormer and his best friend, an emotional ape-like being called Cosmic.  Can they learn to work together, or will their suspicions of each other tear them apart?
This is the book that started it all.  I began writing it when I was sixteen.  Over the years, it has gone through multiple revisions until I self-published it.  And it us undergoing yet another revision!
---
Star Action: Song Of The Universe
"You're removed from command, Captain Caspian, until this murder investigation is complete."
Peter and Janet are back.  They are still trapped in an unknown part of the universe.  Together with their friends, Stormer and Cosmic, they struggle against treachery and the United Raider's new plot to seize command of the U.A.F. Courage.  Also, Captain Caspian is accused of a hideous crime and removed from command, but is the acting captain on the side of the United Raiders?   Find out in this exciting second book of the Star Action Series.
---
The Adventures Of Scott And Sandy
The Gallant Mystery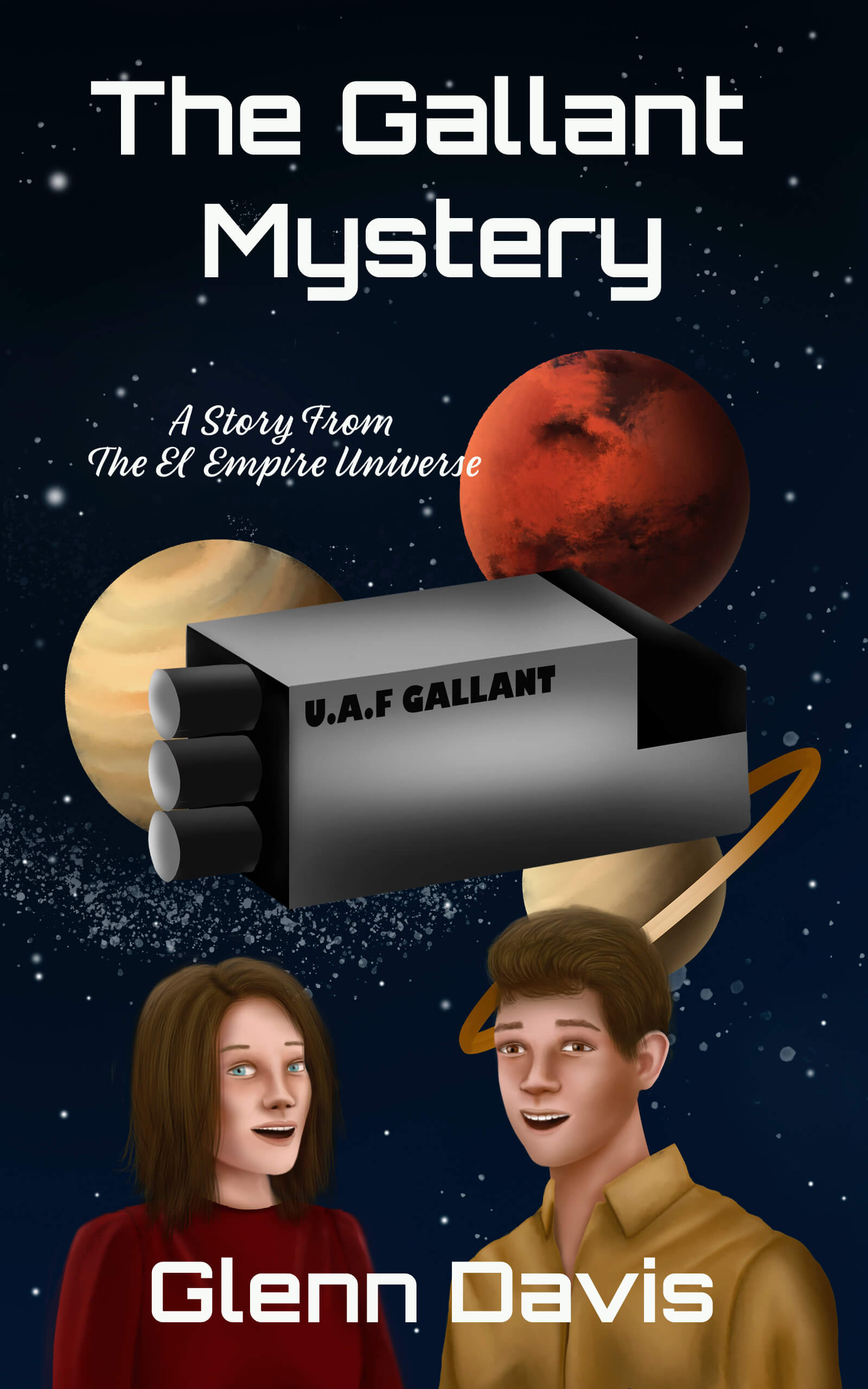 "Your Father Is A Traitor!"
Scott and Sandy's family move to live on the gigantic starship, U.A.F. Gallant.  When their new friend's father is accused of treason, they must race against time to prove him innocent.  Something is about to be smuggled aboard the Gallant.  What is it, and why is it worth killing for?  
Join Scott and Sandy on their first adventure.
This is the story that is going under revision first.  Join the newsletter to be notified when it is available.
---
The Disappearance Of Captain Danson
"You're NOT Captain Danson!" Sandy blurted out.
Captain Danson has been kidnapped and replaced by a duplicate.  But Sandy is the only one who notices the switch.  How can she convince her family and the starship officers that the man in the Captain's chair is not the real captain?  Sandy's faith is tested to the core when she is used as a pawn in a very dangerous game.  Can Captain Danson be saved and the imposter exposed in time?
The second exciting adventure in the Scott and Sandy series.
---
My Life For Yours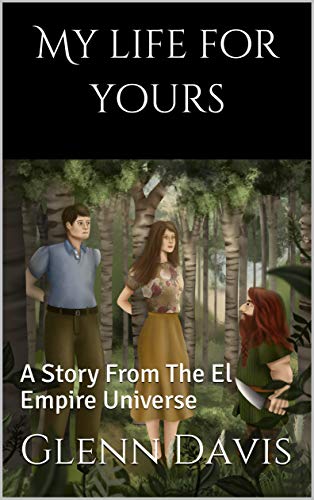 Sandy Is In Danger!
Sandy has foiled professional hitman, Hal Brestrom, one too many times.  He blames her for his failures and makes her his next target.  Sandy's family and her friends, Janna and Dick, are tracked when they crash land in a vast forest.  Not only are the villains behind them, but they run into a group of murderous dwarfs set on killing one of their own.  Will the rescue team find them before in time or will they disappear forever in the dense forest.
This is the thrilling conclusion to the Scott and Sandy adventure series.
---
The Complete Adventures Of Scott And Sandy
This set includes all three Scott and Sandy adventure stories:  The Gallant Mystery, The Disappearance Of Captain Danson, and My Life For Yours.  
---
Dragonslayer
Codename: Dragonslayer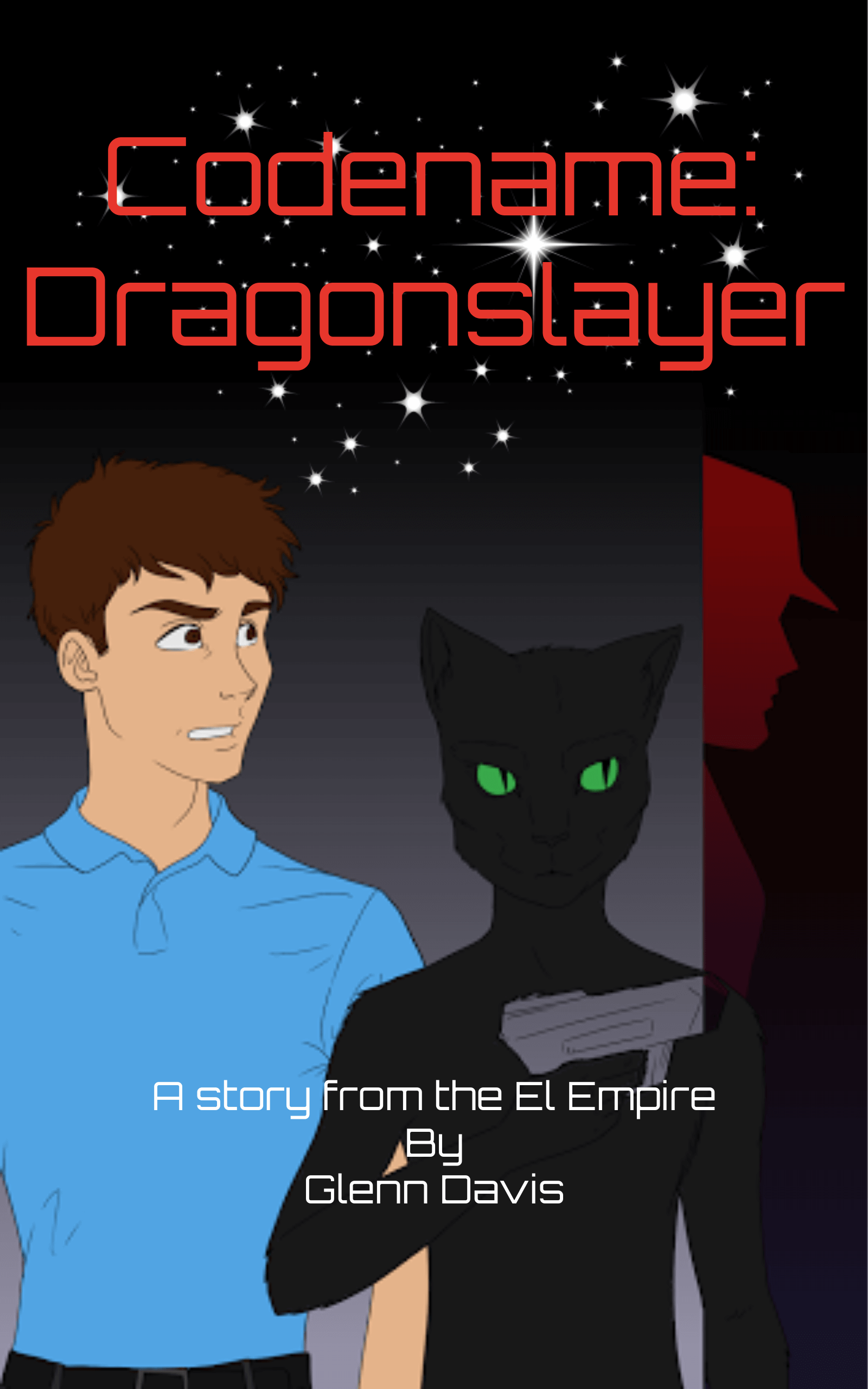 Death Target!
Carl is a typical teenager on his way back to boarding school when he discovers that he is the target of a professional hitman.  His life a saved by a wise-cracking feline Knight.  But Carl is now on the run from deadly assassins. And he has no idea why they are after them.  His life is forever changed in his race for answers ... answers which may lead the El Empire into war with their dreaded enemies!
---
El Empire Extras
Spoiler Alert:  Some articles below may give away parts of the stories.
El Empire People, Animals and Plants
El Empire Starships And Equipment

Recent Articles
Sep 07, 23 02:47 PM

I have gathered a list of the best writing resources that I and others have found helpful in our journey with words.

Aug 15, 23 07:42 PM

Dragonslayer Chapter One Choice Two

Aug 15, 23 07:29 PM

El Empire Prologue 2