True Stories Of History
Note:  If you purchase anything from links on this site, I may make a commission.
Join our Facebook page.
Someone once said that Truth is stranger than fiction. When you read these selections of true stories of history, you will be a believer! Written by various authors, these stories present us with some amazing incidents. You will see boy kings and young leaders. There will be triumphs, and there will be tragedies. Not every story has a happy ending, but some do. You never know what will happen in our weirdest stories in history.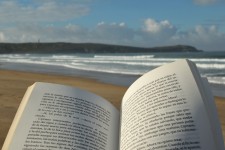 We would have shaken our heads in disbelief if fiction writers had told us these stories. Deeds of courage and cowardice fill our 6,000 or so years of human existence. In the pages below, you will read of the tragic children's crusade as thousands of young people marched to the Holy Land in a futile attempt to liberate it. You will read of the shocking Indian trick, which allowed a brave to consistently sneak up and kill British sentries. And you will thrill to the courage of two young girls whose quick thinking saved their town from an enemy invasion. Be sure not to miss the brave queen who risked her life in a plot to steal a crown and place it on her infant son's head. And then learn about the world's smallest naval battle and about a courageous man and his dogs who thwarted an Indian attack. It is all here and so much more!
History is full of heroes and villains. The truth is that most people have a bit of both in them. Real-life heroes aren't perfect. They have flaws. Real-life villains can sometimes surprise us with acts of compassion. As we look at their lives and use our imagination to put ourselves in their situation, we can come away with a better picture of ourselves and our world.
Some people like to download books to read [and we have some of those] while others like to read books online for free.  The short stories in this section are for reading free online.  Below I have divided the true stories of history into different categories. Some stories would have fit in more than one category, so I had to make a choice. Have fun exploring them. They are short stories that can be read online - no memberships, nothing to download - just pure internet free reading fun as it was meant to be. I will be adding to this section, so keep coming back. Also, you can download free full-length stories in PDF…and don't forget to check out my own writings.
True Stories Of History
Interesting Stories In American History
Biographies Of Famous People [and some not so famous]
Reference Books
Strange Stories From History by George Cary Eggleston
Ten Boys Of History by Kate Dickinson Sweetser
The Junior Classics by Various Authors

Recent Articles
Sep 07, 23 02:47 PM

I have gathered a list of the best writing resources that I and others have found helpful in our journey with words.

Aug 15, 23 07:42 PM

Dragonslayer Chapter One Choice Two

Aug 15, 23 07:29 PM

El Empire Prologue 2