Rachel Dylan
Note:  If you purchase anything from links on this site, I may make a commission.
Join our Facebook page.
I have only read one of Rachel Dylan's books so far, but it will not be the last!  According to her website, she writes Romantic Suspense and Legal Thrillers.  She has practiced law for over ten years and worked at one of America's top law firms, so she is well qualified to write Legal Thrillers. 

Rachel Dylan's
Out Of Hiding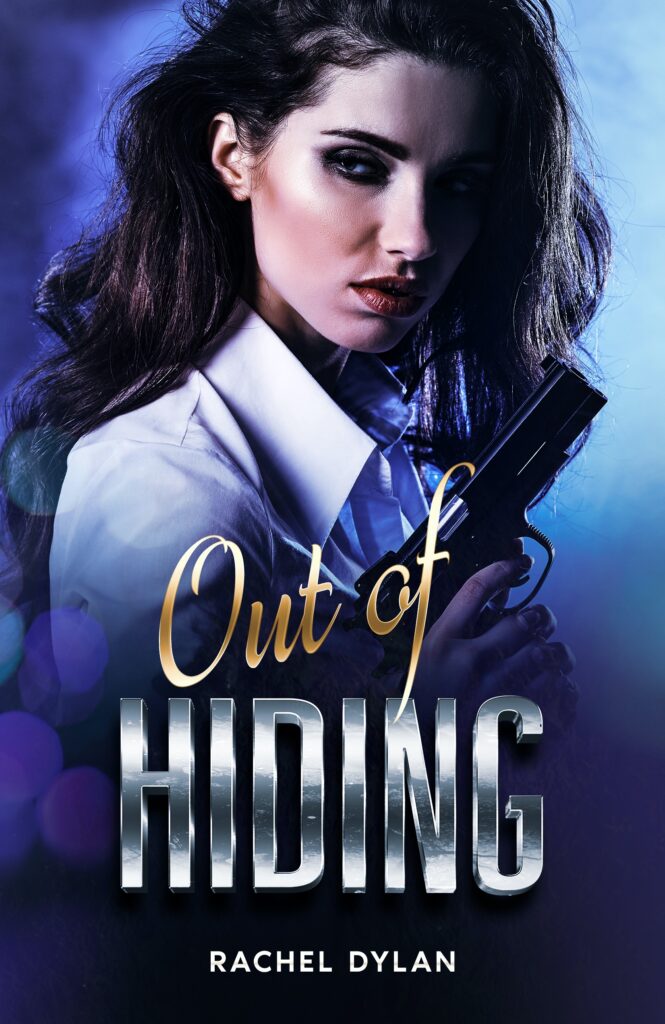 Out Of Hiding dives into the action with the very first sentence and builds from there as P.I. Sadie Lane finds herself in the middle of an FBI operation with the bullets flying.  An FBI operation?  Sadie distrusts the FBI, blaming her parent's murder during her childhood on their incompetence.  So she is not delighted to find herself rescued by handsome FBI agent Kip Moore.  Reluctantly, she must team up with Kip as they search for a missing girl suspected of being a human trafficking victim.  
If that isn't enough, we learn early on that Sadie is in the Witness Protection program.  As an eight-year-old, she had witnessed a mobster gunning down her parents in their home.  Why were her parents killed?  Why is the mobster still walking free?  And why has he decided to expand his operations to the Texas town where she set up her P.I. business?  Danger lurks on every side as he becomes the main suspect in the disappearance of her client's daughter.  Can she keep her real identity secret as she goes against the man who murdered her parents?
I did have one disappointment with this book, Out Of Hiding.  After I finished reading it, I went to Rachel Dylan's website to find out if it was part of a series.  Apparently, it is not - sad face.  I would enjoy reading more about Sadie and Kip's adventures.
While I was on Rachel Dylan's website, I scrolled through her books to see what was available.  I came to one titled End Game.  I was surprised to realize I was already in the middle of another of her books!  I picked it up at our local Christian bookstore because it sounded interesting and I don't see too many books that have an NCIS special agent in them.  [I am a fan of the NCIS TV series.]. I hadn't realized who the author was [sorry Mrs. Dylan], but recognized the title.  End Game is turning out to be as interesting as Out Of Hiding.
I just purchased the first book in the Windy Ridge Legal Thriller series and was a little disappointed.  I was expecting something like Craig Parshall's Chambers Of Justice series, but it is more like Frank Peretti's This Present Darkness.  I believe in angels, demons and spiritual warfare, but I don't see Jesus and the New Testament Christians reacting like the characters in these types of books.  [We have a course on Practical Spiritual Warfare using a Rev. Judson Cornwall book as a textbook at The Joshua Institute.]  I will finish reading the book because, of course, I want to see how it turns out.  In the future, I will stick to Rachel Dylan's Romanic Suspense books.  Nevertheless, if you enjoy this genre, you will enjoy this well-written series. 
You can visit Rachel Dylan's website here.  Enjoy!
Book Reviews

Recent Articles
Nov 27, 23 09:17 PM

The background history of the El Empire as told by Chief Scribe Jashar.

Nov 21, 23 01:43 PM

The Search For Cleopatra: The True Story Of History's Most Intriguing Woman is an interesting look at who Cleopatra was. The book begins by looking at

Nov 15, 23 12:09 PM

Even today, the name of Genghis Khan is able to strike fear into the hearts of people. This man rose from poor beginnings to unite fragmented Mongol clans