Main Control
On A UAF Starship
Note:  If you purchase anything from links on this site, I may make a commission.
Join our Facebook page.
Here is the description of the Main Control on a U.A.F. Starship. Starships currently featured in our Christian science fiction stories include U.A.F. Courage [Star Action] and U.A.F. Gallant [The Gallant Mystery, The Disappearance Of Captain Danson, My Life For Yours].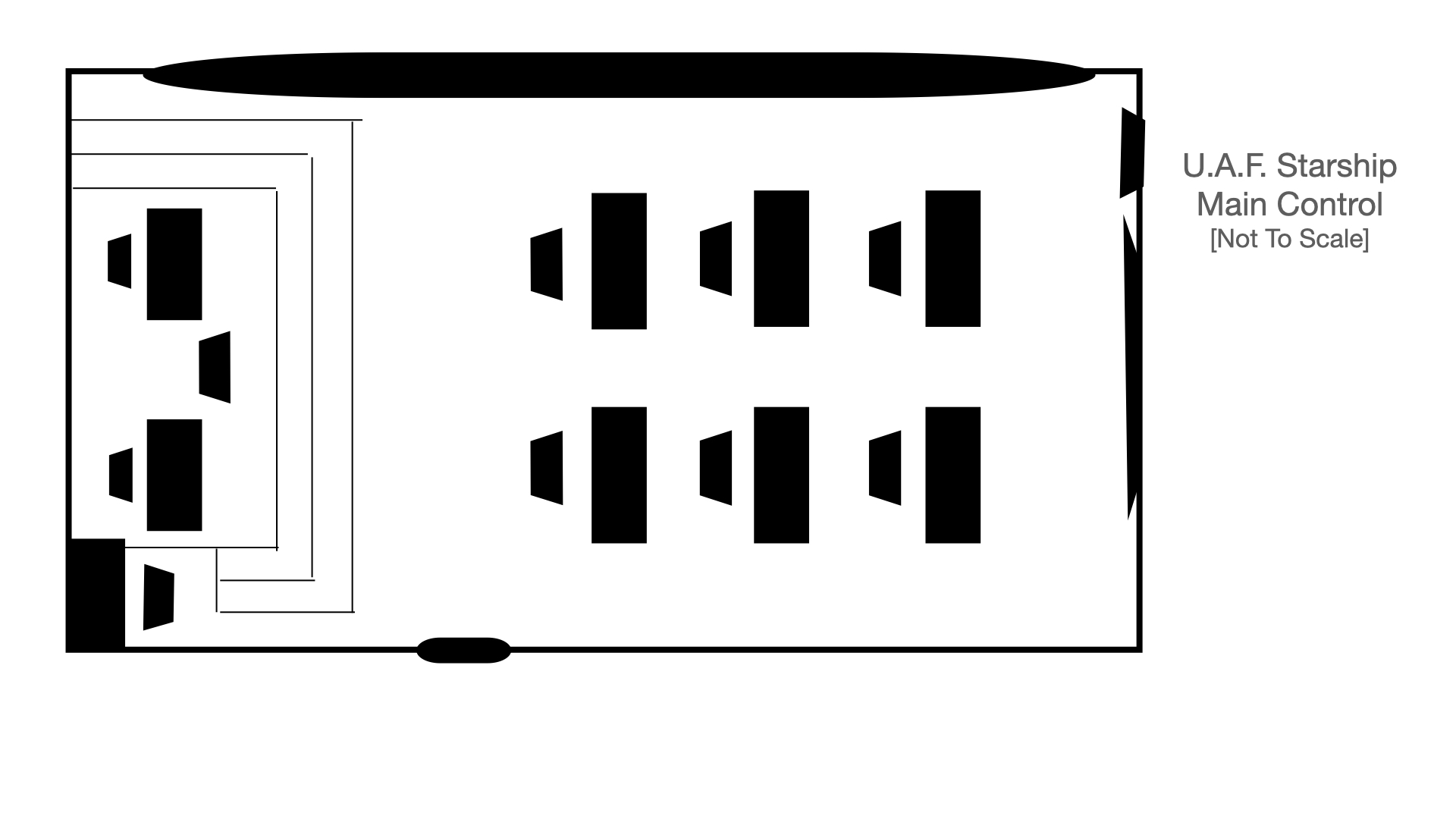 Main Control is the operational center of a U.A.F. Starship from which the senior officers direct their various departments. It is located at the top and near the front of the rectangular-shaped starship. The staff operating from the Main Control includes:
Captain
Co-Captain [combined with another position]
Chaplain
Communications Officer
Navigation Officer
Security Commander
Fleet Commander
Onboard Weapons And Defense Commander
Engineering Officer
Science Officer
Life Support Technician.
A raised platform at the back of the room contains the Captain's Chair and the Co-Captain's and Communication Officer's desks. The Life Support technician's station is off the platform but behind the Communication desk. All the other officers are at stations below and in front of the platform, facing a large view screen. The view screen could be all one picture or divided into sections to show different scenes at the same time. A screen to the left of the main view screen shows the faces of the officers at the stations. Each workstation also has a built-in monitor which allows the officer to view the Captain and others on the platform without turning around. Along the left wall was a bank of full-length windows looking out on the vastness of space.
Secondary Control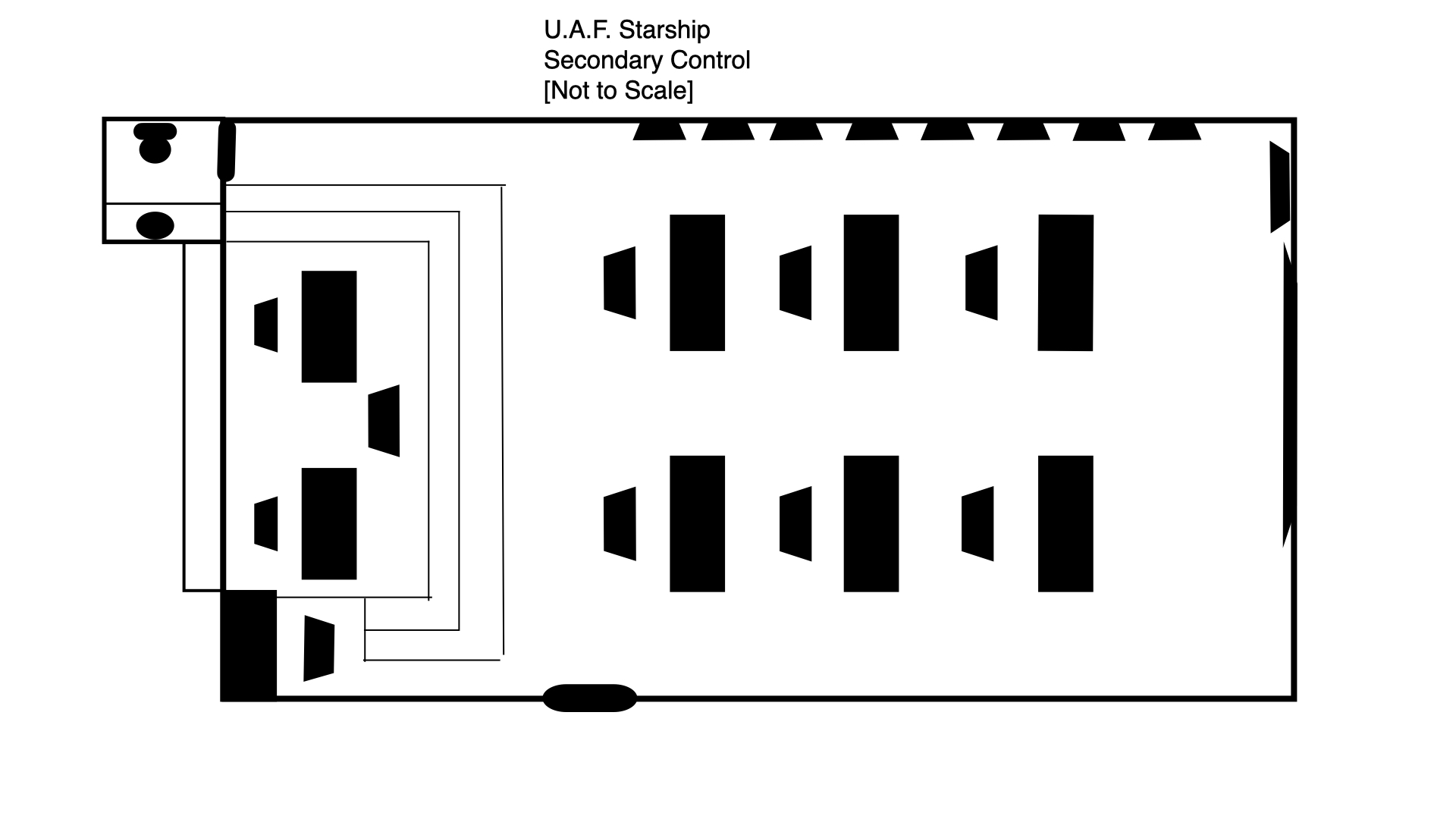 Secondary Control is located on Level 5, Section D away from any outside walls. It is the emergency operations center in case Main Control is damaged. Its design is almost exactly the same as Main Control. The exceptions are, of course, it has no bank of windows, it has a bathroom and a bank of full-length cabinets. The cabinets contain food, water, cooking appliances and utensils, weapons, medical supplies and everything that would be needed to be self-sufficient for up to three weeks. There is also a series of view screens on the left wall which can monitor various locations around the starship.
Secondary Control is used in The Disappearance Of Captain Danson.